Zion Court Sold 0 Days on Market
2543 Zion Court Anchorage, AK 99507
After 3 months of trying to sell with another realtor, these Sellers were ecstatic to receive an offer the first day listed with Kloud! What changed between the previous listing and the time Kloud took the listing?
The property didn't need to change. The Seller didn't need to change. The marketing strategy needed to change. We take full advantage of "Coming Soon" promotions, as well as every stage of the selling process.
Check out some of the pre-listing promotions for Zion court.👇
Facebook Advertising
While we promote properties during the Coming Soon phase, we take full advantage of social media and other platforms to blast your listing out early, reaching thousands of potential buyers.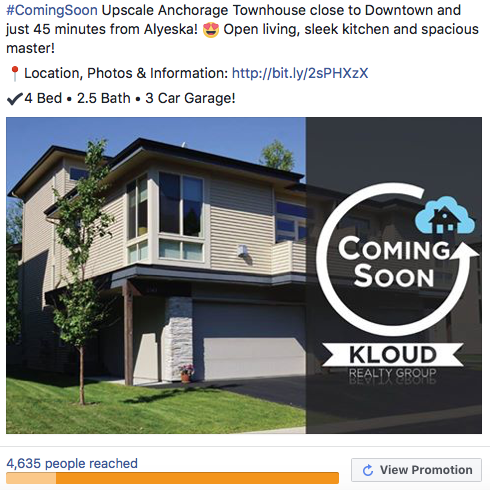 "Best of Both Worlds"
Visit our Coming Soon Blog for Zion Court and read the details that captured hundreds of leads.