3130 Admiralty Bay · SOLD
3130 Admiralty Bay, Anchorage, AK
While single family homes in Anchorage are sitting an average of 47 days on market, Cody Rodgers with Kloud Realty Group pended this listing just one week on market.
Sell with Cody.
Cody saw this listing through from pre-listing preparations, to an accepted offer and on to the closing table.
Find out more about Cody, his approach to selling homes and the Kloud team supporting him.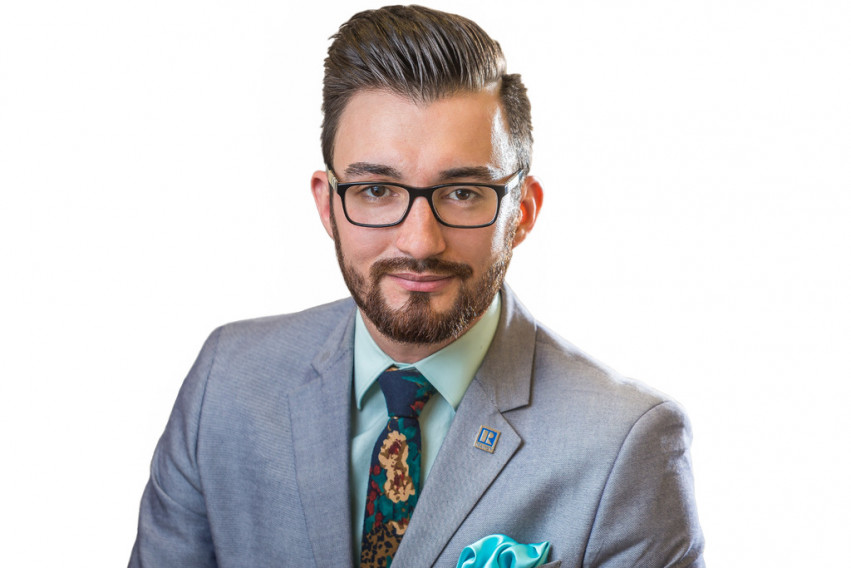 Professional Images
Professional photography is one of the first steps in setting the foundation for a successful marketing campaign surrounding your listing. Our graphics are crisp and our website is mobile-optimized and beautiful.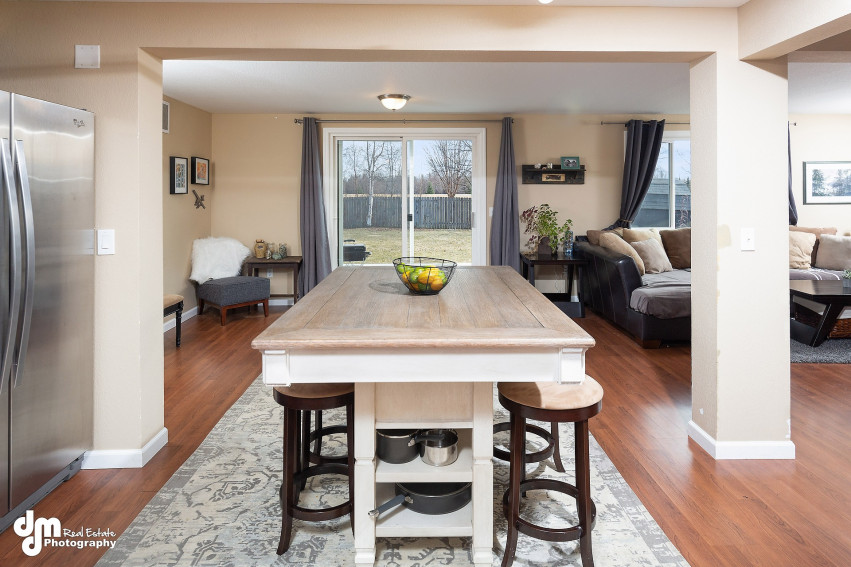 Compelling Property Stories
Engage buyers in a way which allows them to emotionally connect with the property.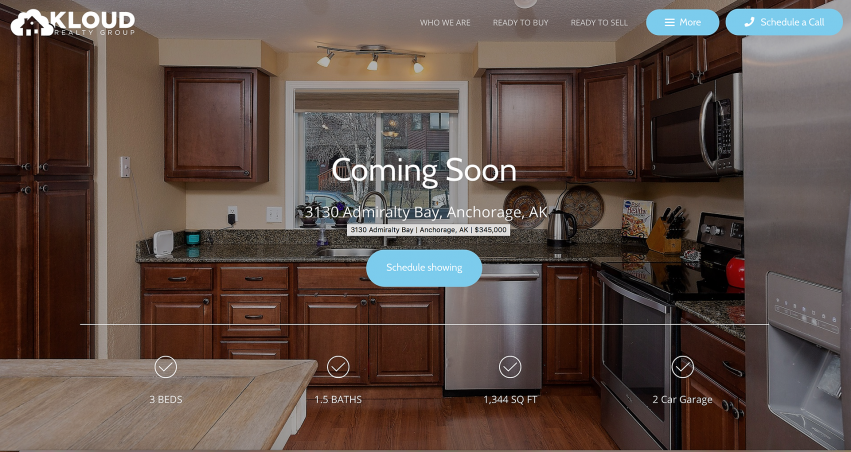 Coming Soon Advertising
Launch your property to market with a robust "Coming Soon" campaign! With specifically crafted messages we create hype and curiosity, ultimately building up to the "Just Listed" promotions, Launch Parties and first availability for showings.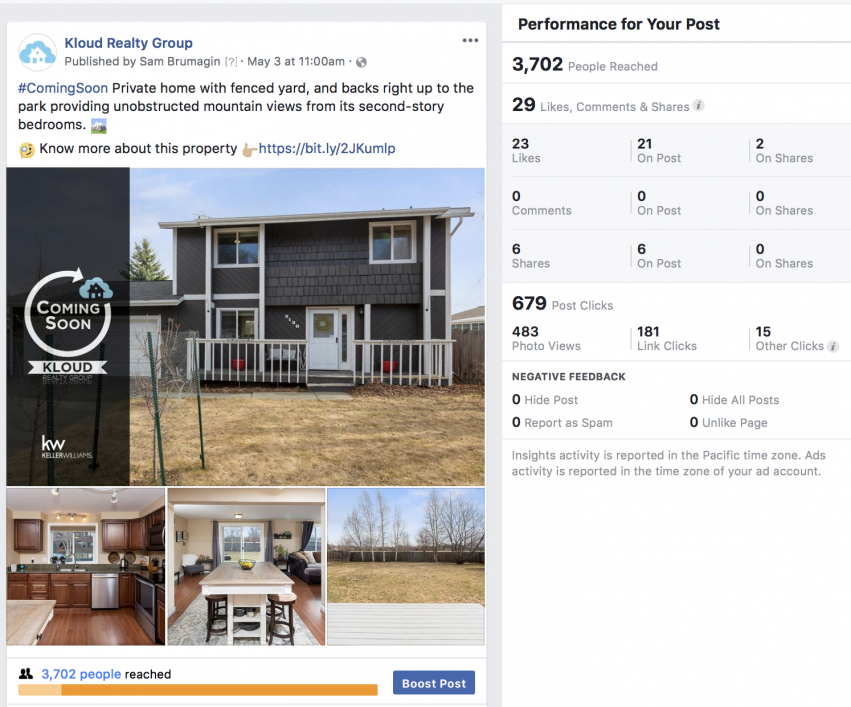 Segmented Email Marketing
We don't spam people. Through selective email targeting we reach back out to interested buyers at ideal intervals to re-engage leads and expose your property to the most interested and pre-qualified parties.
Social Advertising
Targeted campaigns run on social media through every stage of a Listing's lifecycle, engaging thousands. We capture hundreds of leads through our automated systems and instantly begin pre-qualifying interested parties with our partner lenders.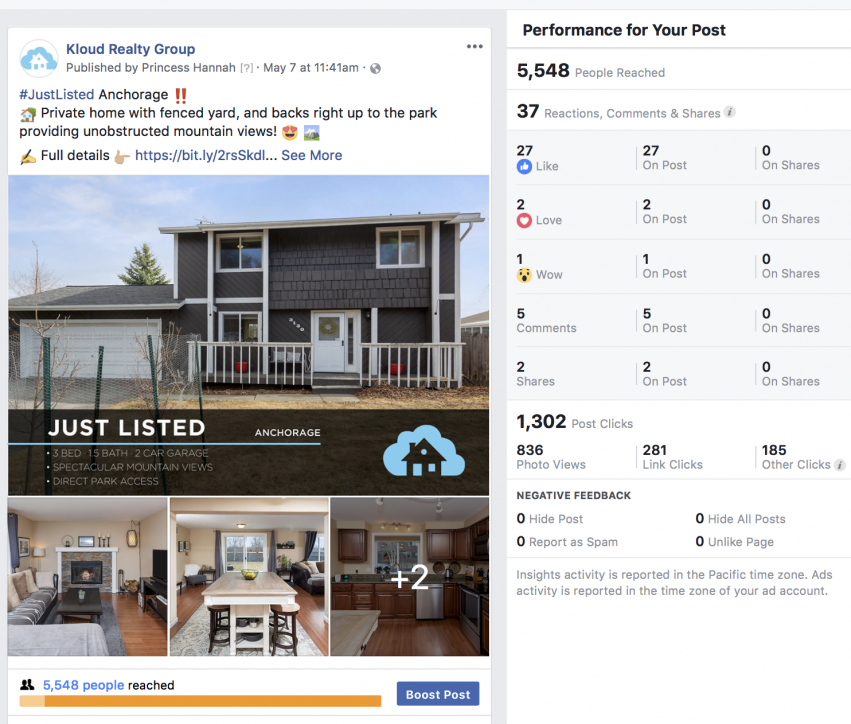 Know Your Home's Value
Get a free Home Value Report
Contact Cody Now
Ask Cody anything.