2 Offers in 24 Hours and a Bidding War!
16100 Grand Bluff Cir. Anchorage, AK
Jake sold 16100 Grand Bluff Cir. just 2 days on market and successfully navigated through a bidding war.
+$17,900
OVER Asking Price
Targeted Facebook Ads
We target, and re-target, potential buyers. Our ads point to easy lead-capture pages and guarantee accurate lead information. Our automated follow-up systems ensure every lead is responded to in a timely manner.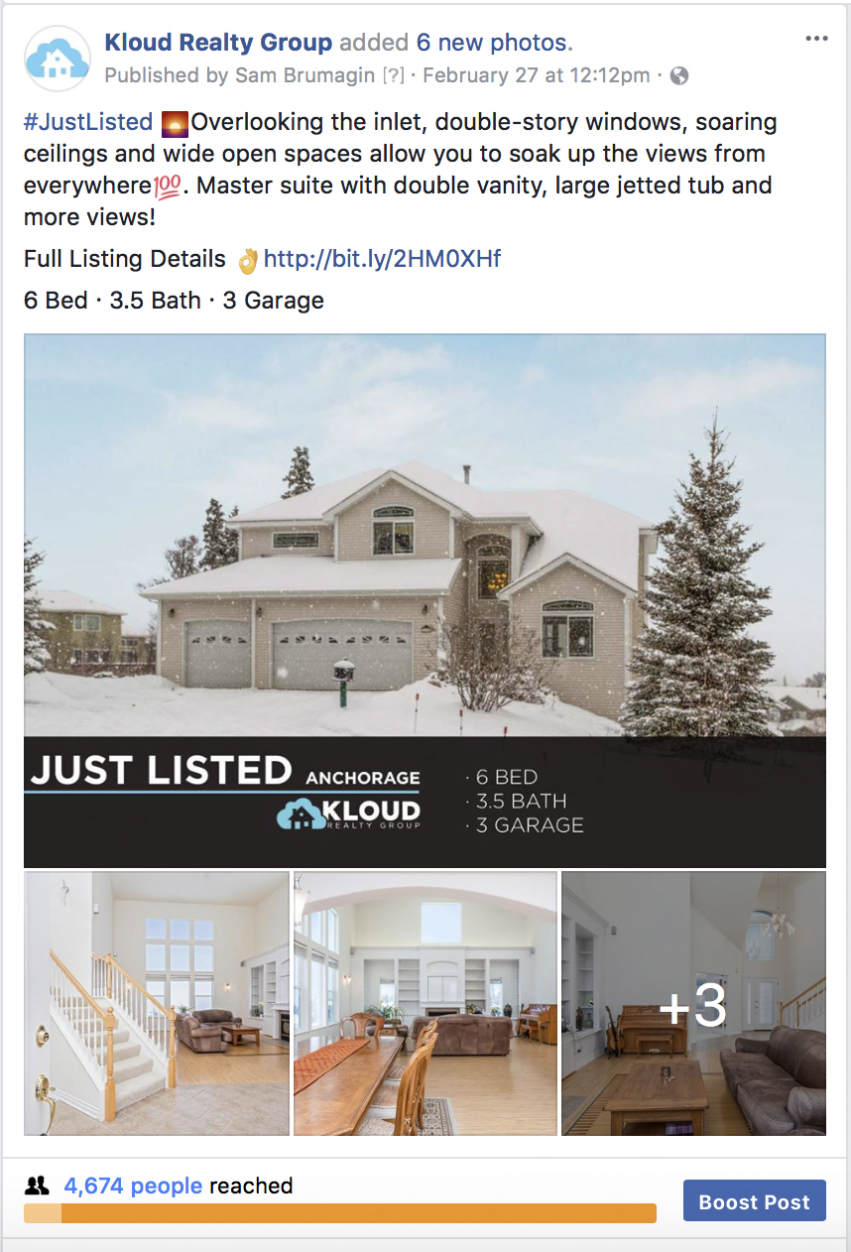 Selling your home is a big decision. Big decisions shouldn't come with big headaches! Our team of professionals, like Jake who just sold this Grand Bluff home, are all equipped with experience, market knowledge, top-notch customer service and a team of professionals who are highly skilled in every area related to the selling process.