10301 Hampton Dr. · SOLD 1 Day on Market
10301 Hampton Dr. Anchorage, AK
See how Kloud Makes properties like this stand out above the rest.
Professional Images
We start with the basics - Professional photography and attractive imagery for all of our listings.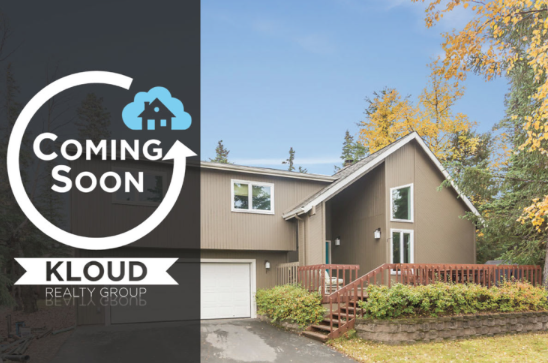 Compelling Property Stories
Engage buyers in a way which allows them to emotionally connect with the property.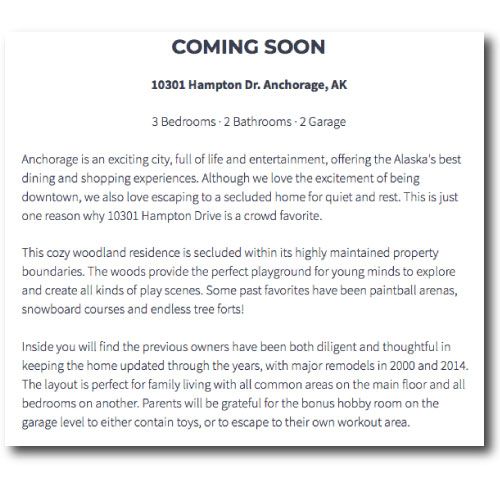 Coming Soon Advertising
Gain momentum before the property even hits the market! With specifically crafted "Coming Soon" campaigns and messages we create hype and curiosity, ultimately building up to the "Just Listed" promotions, Launch Parties and first availability for showings.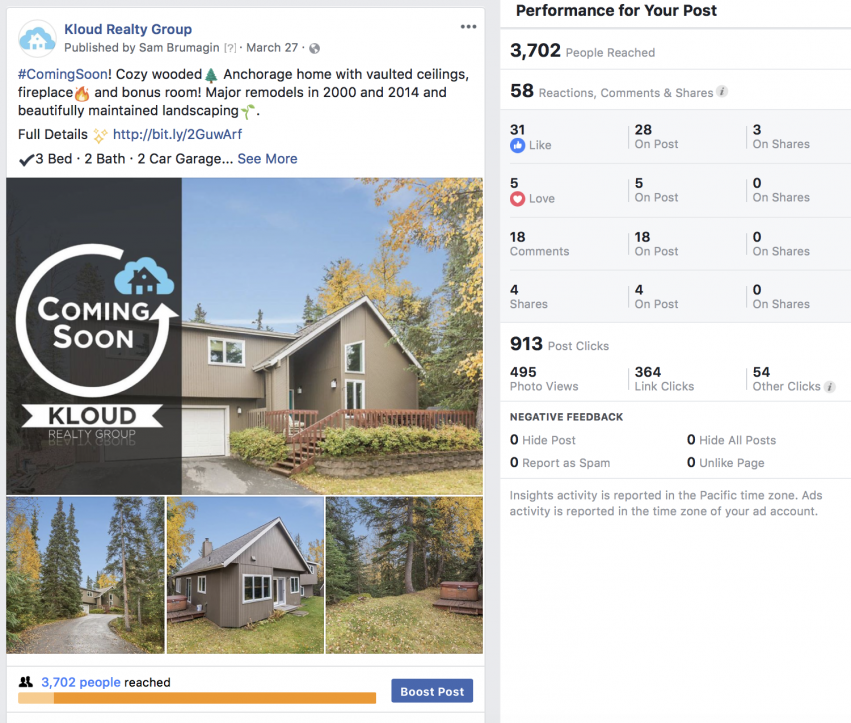 Segmented Email Marketing
We don't spam people. Through selective email targeting we reach back out to interested buyers at ideal intervals to re-engage leads and expose your property to the most interested and pre-qualified parties.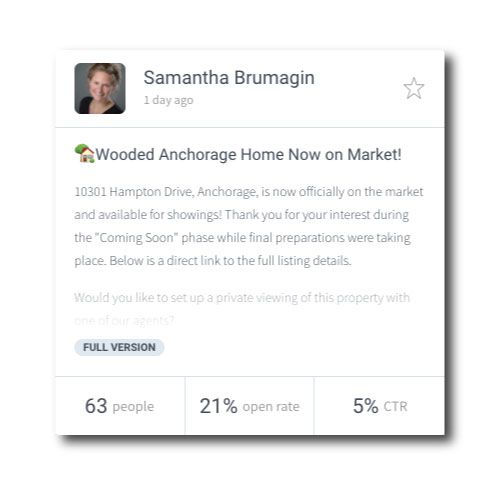 Social Advertising
Targeted campaigns run on social media through every stage of a Listing's lifecycle.